Dan Berridge
Analysis: Colorado Rapids (a). Orlando Take A Point On The Road.
For Orlando City, July is going to be an horrendous month. The schedule is a truly daunting one, and this squad is just not set up to cope with that. That, unfortunately, is down to poor roster building during the off-season.
So, given the resources Orlando had at their disposal in Denver, and the fact it's a 3 game week, a point has to be considered a good result. That being said, Orlando need to develop a more ruthless mentality as a club. They need to be attacking games like this, or they'll never win anything. But, as I say, this team did well to make it 4 points from 6 available so far.
Orlando fought hard, and dug in to make sure they came away from Colorado with what, in the grand scheme of things, could work out to be an excellent point. Colorado were probably the more deserving of the 2 sides, in terms of trying to win 3 points. Pedro Gallese had to make a couple of important saves, whilst Benji Michel missed a decent looking opportunity to secure all 3 points for Orlando.
Tesho Akindele
Tesho had a reasonable game. I feel for both he and Ercan Kara. Both have been much maligned this season. But this team just isn't set up for either of them. Ercan Kara scored at least 10 goals with his head for Rapid Vienna*. He's a traditional target forward... Yet we have no one who can cross in wide areas, except for Facundo Torres (who is left footed, and plays on the right). Kara just isn't the sort of player who's going to create his own chances; he's only completed 6 dribbles all season. I realise he didn't play last night, but I'm illustrating a point. He needs ammunition. This is a point that also applies to Tesho.
Both strikers need quality balls into the area. Orlando average 3.4 accurate crosses per game, which is the 4th worst record in MLS. They also have the 6th worst record for long balls completed. Both players are strong in the air and proficient in their hold up play. During 2 starts, and 13 substitute appearances Tesho has had no shots on target and has only created 3 chances, whilst completing 1 of 5 dribbles. He's just not a creative player. He needs quality crosses into the area. Orlando hit 1 accurate cross into the area, for the whole game, with only 14 attempted (figure 1). Yet, we seem to expect Tesho to somehow create something from nothing. Weird.
We need to be hitting him with quality crosses, and if we're not doing that we need to be using his intelligence and his hold up play as central striker, as well as when he drops into the CAM position (which he often did in Colorado, figure 2). Look at the clip in figure 4, here he comes short and sets Michel away with a deft header off of a long pass from Gallese. This is intelligent play, play that utilises the pace of his teammates and creates a decent opening. Yet we never looked for that pass; no one seemed to look to play the ball into Tesho, from any position (figure 3).
All that being said, I think Tesho did the best he could under the circumstances. He was feeding off of scraps. Tesho completed 9 of his 13 passes, creating 1 chance (figure 4).
Figure 1 shows Orlando's (right) passing statistics, whole 90.
Figure 2 shows Tesho Akindele's heatmap, whole 90.
Figure 3 shows Orlando's passing network graphic, whole 90.
Figure 4 shows a clip from the second half.
*Goal type statistics in the Austrian 2. Bundesliga were not available for the season Kara spent in that league (2019/20).
Pay Pedro Gallese
Seriously. Just pay the man. I don't even care how much. Getting El Pulpo tied down to a big contract has to be a priority. Surely? The only reason Orlando escapes with a point in this game, is because of Pedro Gallese. He made 6 saves and had an xGOT score of 1.97. Colorado should have had at least, at least, 1 more goal. You don't need to be a mathematician to know that means defeat for Orlando. His statistics make for impressive reading (figure 5). Again. Please. Pay the man.
Pay the man. Pay him.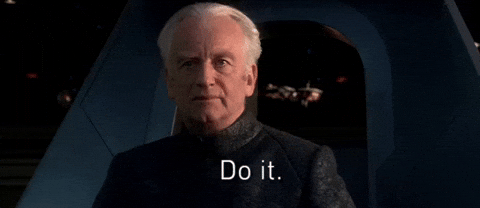 Figure 5 shows Pedro Gallese's stats for the evening.
Orlando seem to hate defending the near post
Orlando City, and in particular Kyle Smith and Robin Jansson, seem to hate defending the near post currently. This was an issue during the recent defeat to DC United. Look at the clip in figure 6, and then immediately watch the clip in figure 7.
Figure 6 is a clip from the game against DC United.
Figure 7 is a clip from the second half on Wednesday.
See what I mean? For each goal, Smith gets beaten way too easily. For each goal, Jansson fails to cut out the cross at the near post. And, finally, for each goal, the other centre half is caught out (Rodrigo Schlegel then Antonio Carlos).
This needs to be addressed.
Top player
Pedro Gallese
The Peruvian again showed why he's one of the best goalkeepers in the league. What more can I say? Pay. The. Man.
Player ratings
Starting XI
Gallese -9- MVP.
Smith -6- Struggled 1 v 1.
Jansson -6- Sluggish.
Antonio Carlos -7- Can't be too harsh after do long out.
Ruan -7- Won some key recoveries. Solid enough game.
Araujo -7- Consistent performer.
Urso -7- Combative as ever.
Torres -8- Took his goal well, and generally tried to make things happen.
Pato -7- Movement was good.
Michel -6- Looks devoid of confidence.
Akindele -6- Isolated
Substitutes
Pereyra -6- Not able to make anything happen.
Schlegel -6- Helped to see the game out.
Halliday -6- Good for him to get more minutes.
Perea -6- Provided energy late on.
Reaction
Head Coach Oscar Pareja:
"A good point in a difficult place. I'd like to recognize the effort of the players with this continuity and proximity of the games, traveling and all those things. I think we're finding ways to get results. I thought it was a game with two different versions. In the first half, I thought we played very well going ahead in the score and having a couple more chances. Then Colorado started reacting and in the second they overloaded us with more players up front where we couldn't sustain the possession as we did in the first half and obviously they were more aggressive and started creating options. We had a couple of chances to win it and that's why I think we'll take the point and now think about the next one. It's a difficult place with a result that today helps us to keep adding points."
*All statistics courtesy of fotmob.com and mlssoccer.com
B-roll and media availability footage courtesy of Orlando City SC.
Cover image and top player image courtesy of Orlando City SC.
Game footage courtesy of MLS.